James Sinkinson,
President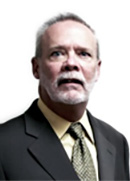 Jim Sinkinson served on FLAME's Advisory Board for 15 years before he joined its governing board in 2005. In 2007 he was named Vice President and currently supervises the organization's website and writes its FLAME Hotline e-newletter, as well as many of its hasbarah messages and direct mail appeals. Mr. Sinkinson has a background in advertising and publishing, having founded and run his company, Infocom Group, for 35 years. He lives in Oakland, California.
Gerardo Joffe z"l
Founder, President Emeritus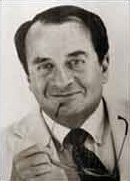 Gerardo Joffe fled Berlin, Germany in 1938, just following the infamous Nazi Kristallnacht attack on Jews, their businesses and synagogues. After a successful career as the founder and president of Haverhills, a direct mail business, he launched FLAME—Facts and Logic About the Middle East— in 1985. His intent was to create and organization that would respond to anti-Israel ads and editorial coverage in mainstream media. Mr. Joffe wrote more than 130 of FLAME's early pro-Israel hasbarah messages that have appeared in national media. He passed away peacefully in July 2018 in his home in San Francisco, but lives on as a blessing and an inspiration to all defenders of Israel. Please support the Gerardo Joffe Fund to Support the Truth on College Campuses.